---
In order to win – at sport, at work, at life – you need to understand what drives and underpins the culture of high performing teams. Whether it's your favourite rugby team, or a startup that went from a company of five to one of 55 in the space of a year, these seemingly disparate teams might function differently on the outside, but they share some common core hallmarks on the inside. It's these qualities that make the difference between a team of zeros and a team of heroes. Let's chat about what defines a high performing team, and how you can create one of your very own.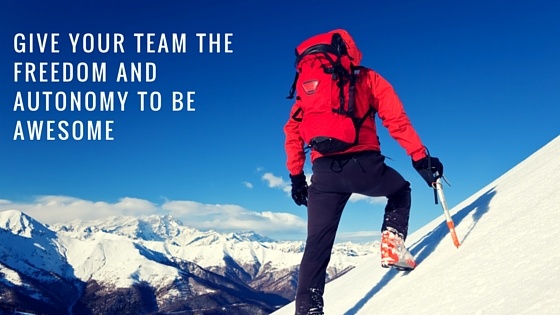 ---
There really is no "I" in team
High performing teams are unselfish. Each member of the team thinks and acts with the team in mind, rather than being driven by an individual intent of achieving personal glory. You might think that the best teams are simply a group of people, each one of them spectacular in their own right. But the best teams are actually the ones where each person is able to put their egos aside and work with the rest of the team. Ever heard the phrase, "there's no 'I' in team"? There's a whole lot of truth in it.
A team should be more akin to a family than a group of people sharing the same office space
High performing teams are more like a tight knit family than merely a group of people who happen to be in the same room or on the same rugby field wearing the same colours. In a business context, this means that there's a mutual respect between a company and its staff. They have each other's interests at heart and are genuinely interested and concerned for the welfare of each member. It's hard to divide a team who have this mindset, and even harder to stop such a team from becoming a high performing team.
The best performers are just as good at listening as they are at taking action
You might associate high performing teams with action and results, but high performing teams are also fantastic listeners. They listen to each other, listen to what's happening in competing teams, and listen to their clients, if the team is within a business. Not only does listening help them become better communicators – and we all know that communication is the key to getting sh*t done – but listening helps high performing teams adapt and execute strategies better, be it at the G (MCG) or in the boardroom.
A stellar team is brought together by shared core values
High performing teams are successful thanks to a prevailing culture that's shared – whatever that culture might be. And at the foundation of this shared culture are shared core values. As long as your team has a very clear idea about what those ideals are, you're on the road to creating a high performing team. But just how does strong culture enable success, you might ask? It focuses your team's sight on a common goal, improves communication, fuels creative thinking and boosts those feelings of camaraderie that are so crucial for thinking with that 'we' as opposed to that 'I' mentality.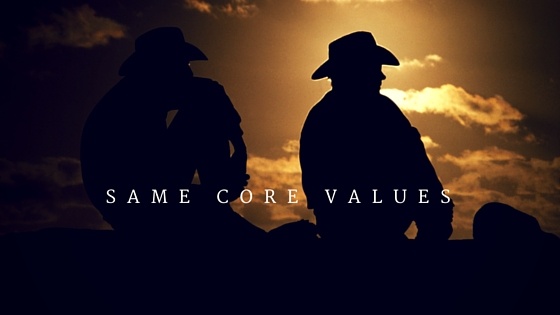 Find the right people who share your culture
Now that you can spot a higher performing team a mile off, let's talk about how you can forge one of your own. The first step is to hire the right people – you want a blend of process-orientated individuals, as well as the guys (or girls) who aren't afraid of taking risks. Too many process-orientated people, and you might lack innovation and forward momentum; too many risk-takers and pandemonium ensues!
Training is less about indoctrinating, and more about inspiring
Sure, hiring the right people is important, but then you've got to give them direction. Nothing is more demotivating for an intelligent, creative and capable person than not having the right tools to do their job. And I'm not just talking about laptops and an ergonomic office chair. I'm talking about adequate training which isn't just important from an intellectual perspective, it's essential for introducing your team to how your business operates. It can also be an important ingredient in familiarising new members with your company culture.
Give your team the freedom and autonomy to be awesome
My final bit of advice for growing high performing teams is to empower the team. By empower, I mean give them leeway to do their thing – to try new ideas, and even to fail. I know that as a business owner it can be tough at times to place the fate of your baby in the hands of another, but this autonomy and trust is what high performing teams thrive on.
Forging a star team takes time and patience. If you're still in the process of creating your dream team, then what about considering marketing automation to help free up some time and headspace to devote to rallying your troops?
---
Evaluate Your Organisations Inbound Readiness, Strengths and Weaknesses!
Take our

Growth Health Check

and see your business's current digital strategy state of play across the entire customer journey.
---