Overwhelmed trying to build out your inbound buyer's journey? With so many strategies being thrown around it can seem pretty complex, but it doesn't have to be. Building your strategy, at a very high level, in line with your goals is a critical requirement, then break it down into the different stages of the buyer's journey. These strategies do not need to be set in stone, they can and should change depending on how they perform. Remember to always test, learn and grow
Check out my video below for a quick overview.


If you want to cover off these options in detail don't hesitate to reach out.
Stage 1 Attract
Now the key to this stage is identifying the problem, or need, your ideal client has. Note this has absolutely nothing to do with your product and service.
Stage 2 Convert
Once you get a lead onto your site you can solve a high level problem they have with an asset, tools, downloads or tips and tricks. You can then start to introduce how you can solve their real problem with your product or service, which will build value and excitement.
Stage 3 Close
Align your sales and marketing teams and get those qualified leads actioned as quickly as possible. Then, let the sales team do their thing. Did you know that if you respond to a SQL (Sales Qualified Lead) within 5 minutes you have an 80% higher chance of closing that deal!

Stage 4 Delight
Congratulations, you have a new client! Because your product or service is so good of course it will delight your client...But what else can you do to continue to add value?

Stage 5 Follow-up
This is the stage for getting those raving fan reviews, having your clients refer you new clients is the ultimate goal. How are you are going to activate this in your clients?
Below is a workshop we ran with one of our epic action taking clients, the team is collaborating and co-creating to generate content ideas that could be utilised to attract clients along the buyer's journey.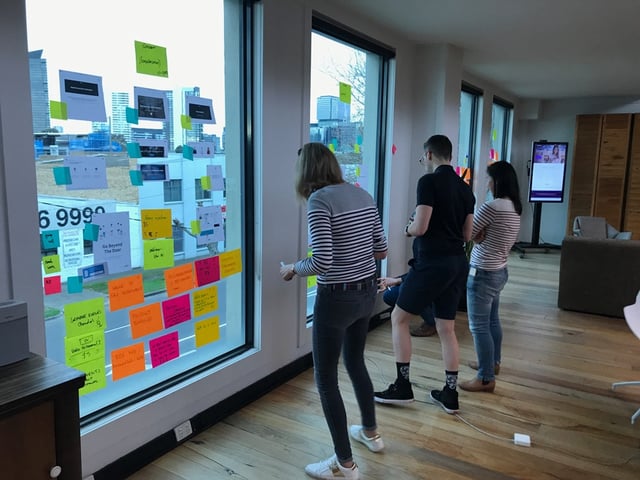 Creatives doing their creative thing, it was actually very interesting how the creative team did struggle with the awareness stage but then came into their own in the delight stages.
If you want to cover off these options in detail don't hesitate to reach out and we can run a workshop with you.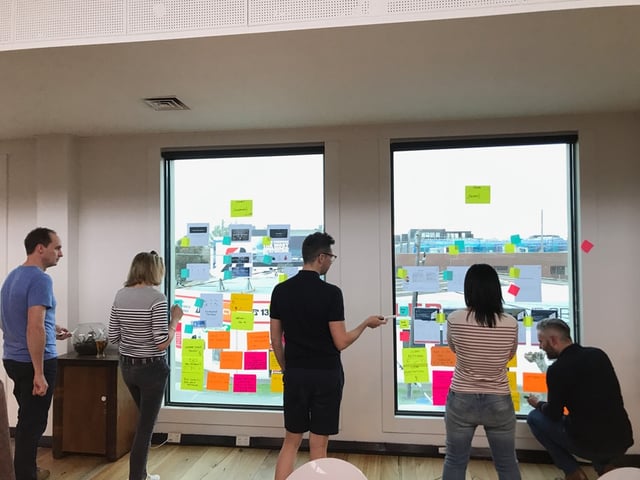 ---
Start Building your New Buyer Persona
It's important to establish buyer personas for your business so you can segment your audience and create stronger marketing campaigns. Download the buyer persona template to start researching and creating your personas from scratch.
---